Latest News
How to Respond
to an Epidemic

(From our training partner Prevention 1st)

____________________________

__
In memoriam: Jerry Bills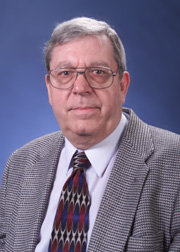 This year we lost a true pioneer and champion of juvenile firesetting prevention with the passing of Jerry Bills, one of the founders of Fireproof Children.
In the early 1980s, Jerry took on the leadership of the Rochester Fire Department's Fire-Related Youth Program, greatly expanding its partnerships with the community. When he reached out to the University of Rochester, the team that would become Fireproof Children was begun.
That team worked with the fire department and the entire community to reduce repeat juvenile firesetting by 74%. Their strategy became a model for all of New York State and was eventually copied throughout the country.
Learn how they did it in this series of articles:
Part 1: Founding the Fire-Related Youth Program
Part 2: Jerry Bills and the Expansion of FRY
Part 3: Reducing Repeat Juvenile Firesetting
Part 4: Fireproof Children Takes Up the Training
Part 5: Beyond Children, Beyond Fire
_______________________________
Welcome to our new sister division! Community Health Strategies, a division of National Fire Service Support Systems, Inc., advocates for the inclusion of injury prevention in public health policies and programs. Through networking and coalition building, program development, implementation and evaluation, CHS provides community solutions for injury prevention.
____________________________
Omaha Teens Help Younger Children Stay Safe
Captain David Mann stands in front of a teenage boy, wait-ing for him to say what may be the most important words of the boy's young life.

The boy looks Mann straight in the eye to say: "I am a fire
stopper."

Mann, who is Public Education Officer for Omaha Fire & Rescue, presents this newest graduate of the department's Juvenile Fire Starter Program with a play safe! be safe!® kit, along with a final assignment. Like each of his fellow graduates, the boy will go through the kit with his parents, then find a daycare center in his neigh-borhood and present the kit and its fire-safety lessons.

Read more in this excerpt from the BIC play safe! be safe! Bulletin.